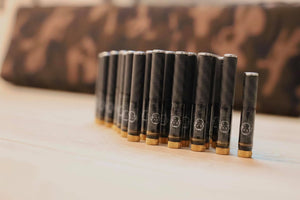 50 handnumbered gold plated MC x Schweinzi Customs baiting needles dropping tonight
A collab that has been long due. We've teamed up with our friend Daniel Schweinzer from Schweinzi Customs over in Austria for these very sick handmade baiting needles limited to 50 pieces only! 
These beauties aren't exactly cheap due to the work going into them (around 15 steps in the process doing them), plus the gold plated front cap and the numbered, engraved ss end cap. Very similar to Solar's original baiting needles but then upgraded the game a bit. Baiting needle is changeable, also to a nut drill, etc. 
A highly collectible & quality item dropping tonight 7pm Euro time.
---
1 comment