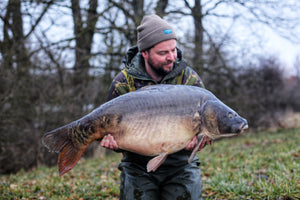 Back from France, back on track!
This week we spent five days on a days only French public venue, sleeping in our vans in the car park overnight. Turned out to be a crazy Winter sesh resulting in 19 bites between Jeroen Verhoye and myself, 18 landed. Got lucky with two forties myself and one for Jeroen too.
As soon as I find the time, I promised a little write up for the upcoming new Wofte blog/site. Will keep you posted.
PS All orders from this week are still unshipped but we'll start doing them now and adding free stuff to make up for the longer wait this time. X
---