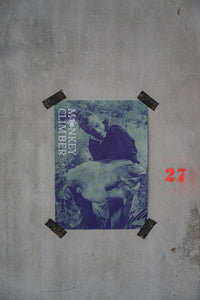 Free poster with your orders in the coming 7 days!
In the coming week we're off on a magazine feature and so all orders in this period will be send upon our return next Sunday.
We'll add extra free stickers in every order + each order over 50 euros* will receive a 50 x 70 cm magazine poster (folded) for free! (Should you want an unfolded one, extra shipping and packing costs will be applied, contact us for this option please.)
* shipping not included
See you soon!
Gio
www.monkeyclimbermagazine.com
#onemanop
---