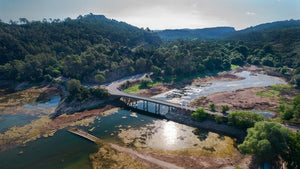 Help saving lac de Carcès & sign the petition now!
Lac de Carcès, for a long time one France's best kept secrets - now widely now because of the many vids and series of public monster carp, is serious threatened as we speak. 
Water levels are super low as a 'vidange' (lowering of the lake for netting it) is being planned. Locals and the French carp community in general are worried this will lead to disaster as many fish will die in the process, see the example of what happened last week at Lac des Settons, see pics we took from the Facebook page of our French friend Stephane Gentile.
Lac de Carces needs your help now by signing this petition!
On a sidenote we already had contact with many locals and worried anglers in the French scene and they are looking for volunteers to help when the vidange eventually comes. Drop us a message on info@monkeyclimber.be if you're up for this and we'll put you in contact with the right people.
---
3 comments