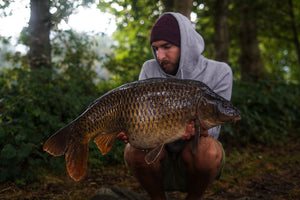 Help us decide on the next MC x Forgotten Flavours collab!
Last week we had Dieter from Forgotten Flavours over for an overnighter on the MC Syndicate. We had a mega time, discussing all things carpy and running Belgian indie brands MC & FF. 
At some point, we chatted about the next collab pop up we should do and we came up with two meaty ideas from the Hutchy stable we used with great success in the past ourselves. 
But, as nothing is decided yet, we thought it a good idea to hear your ideas too. Drop your wishlist / flavours / combo's in the post below and we might listen to you :-)
---
5 comments