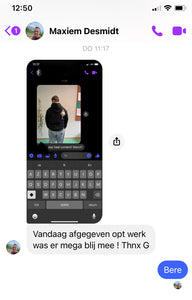 Helping out kids in need!
We've posted messages like these before and certainly not doing so to show off but to say we are extremely proud and humbled that we can help deprived children with the little faulty garments (misprints, small tears, stains, etc.) we sometimes have and cannot ship to our customers. Thx to local angler
Maxiem Desmidt
these always find their way to kids in need. This world needs more people like you.
We've been doing MC for 12 years now and love to give something back when we can, to the angling community but also to the outside world. More charity stuff we support can be found on
www.monkeyclimbermagazine.com
---