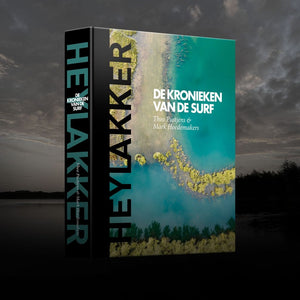 Heylakker Chronicles, one of a kind Belgian book coming soon
Our friends Mark Hoedemakers (former VBK president) and Theo Pustjens (random cool guy, should go for president) are in the final stages of their upcoming book Heylakker, De Kronieken van de Surf. 
As said in the title this book will be truly unique, as it's the first time ever a book is being made about one specific Belgian syndicate (i.e. Heylakker aka The Surf). In this way both makers hope to preserve the rich history and many, many crazy stories about this very prolific venue.
Yours truly (random dude running MC mag) wrote a guest piece in it too, about the lucky capture of Fabius, one of the venue's truest gems. Thanks for having me & continue what you're doing: running a top syndicate with lots of knowledge, passion & friendship. As said in the outtro of this piece: this is Belgium's very own Savay!
X
Gio
---
3 comments