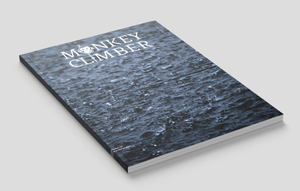 It never rains, it pours. Issue #21 out now!
Our newest MC#21 started dropping with subscribers this morning, so here's a little preview already of a rather special issue in terms of content. Cover this time is by the hands of our friend Chris Unbereit from Germany.
Kicking of with a unparalleled Alps sesh with my buddy Yves, detailing a trip full of special character carp in the scorching heat between the mountains and right next to a gangster rap drug lord prison. The guys from the prison were even shouting when we boated our rigs out!
Next up it's time for a column by the hand of Frederik Boterberg, a format not easily done in carp mags. God save the carp!
With Birger Holmqvist we have Sweden's number one pioneer amidst us and we detail past, present and future in the paradise of carp angling that Sweden still is! We discuss his book 1.000 nights, Euro trips, other species, work, life, dreams,... Twenty pages plus of eye opening content far away from your woodchip swim reality.
In Blitzkrieg Bop, Ferry Hop we have Dan and Lee visiting us for two unexpected nights, after a cancelled UK social and them not wanting to queuing up on a busy day ticket in the UK. They were generously rewarded for seeking Belgian adventure. They'll be back.
We've always been very inspired by DIY stuff and doing a proper feature on SignalWood aka Mr. Bobbin who make our latest, unique handmade bobbins is right up our and your street. Also giving proper insight in a scene different to ours.
Last but not least is the real scoop of this magazine, the biggest we ever had we believe. Brother Ronald and Berry telling their story of a public 41 kilos plus Dutch mirror that has always been kept silent... Read and weep!
Dutch/Flemish written. 100 pages. Single issue 9,95 euros, subscription 24,99 euros + shipping Benelux – 29,99 EU/UK
---