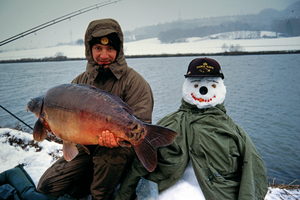 Merry Xmas from Monkey Climber magazine
The past couple of weeks have been ultra busy here at Monkey Climber: loads of orders, finishing a new mag, arranging stock for the upcoming Carp Den Bosch show (formerly Zwolle), laying out plans for 2023, etc. Over this weekend we are finishing the last orders and then we will take a week's hols until Jan 1st.
In the meantime we would like to wish you all a Merry Xmas, Happy New Year and thank you for all your support. This German OG pic courtesy of Tomislav Popovic fits the bill here perfecly!
---