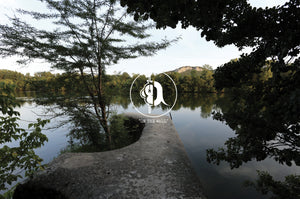 Monkey Climber x CARPology Magazine "On The Wall" print collab
Thanks to clever apps and ubiquitous social media, it's never been easier to find truly amazing angling/wildlife photographers. But viewing their art on a smartphone sucks—a 5.4-inch screen just doesn't cut it, right? Thankfully UK's original and finest Carpology magazine now collaborated with Europe's finest bi-annual cult carp magazine, Monkey Climber, to bring you 'On The Wall'—a new photographic feature that celebrates everything that's magical about carp fishing and how it's captured.
This month's issue of Carpology sees the first of this quarterly feature display its best offerings. Monkey Climber will also run a few of your best spreads in each of its future publications.
Fancy getting involved for the second or future instalments? Then submit your image(s) to onthewall@monkeyclimber.be
What's more, per quarterly feature the very best of these images will be sent an exclusive 'On The Wall' Monkey Climber x CARPology T-shirt.
---