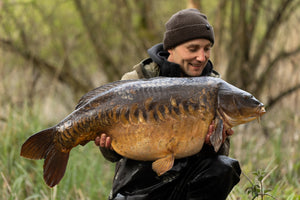 Must watch infectious Tom Stokes vid
Usually we don't have loads of time to check all the YouTube vids coming out these days but when recovering from surgery last week I watched quite a few last week.
One that I really liked and wanted me going fishing instantly is the new Korda Mindset one with Tom Stokes. We don't have any commercial ties with Korda or anything but the way Mr Stokes is being filmed and moreover the way he is in this vid, is second to none really. His boyish joyfulness is working so infectious and will surely inspire lots of people. 
Check it yourself peeps if you haven't already:
---