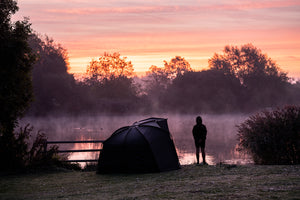 Nash Titan range - Three decades deep
We've been using Nash Titans on and off since our young years, as you can see here in the late heydays of La Maxe.
Nash released the first version of the Titan in '91 and made them to perfection since then. Currently there's five models on the market: the T1/T2 in standard green and the T1/ T2 Pro/ Camo Pro in Nashy's iconic new camou. All are now available in Benelux shops.
https://www.nashtackle.co.uk/en/tackle/shelters/bivvies/
---