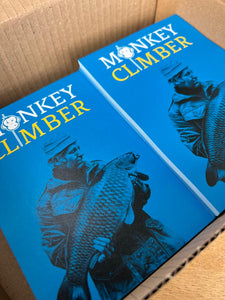 New FREE Jack Hilton sticker with your orders
M2 Bait & Tackle, great friends of ours a mega distro for Monkey Climber and lots of other cool brands, wanted a low number of a cool sticker of ours to include in a special, limited edition sticker pack they do with some of their top brands.

We decided to a cheecky A6 format sticker of our MC#5 cover as a tribute to the late Jack Hilton.

To save on production costs, we ordered double the amount and decided to give these away for free with your orders on www.monkeyclimbermagazine.com starting now. First come, first served.
---