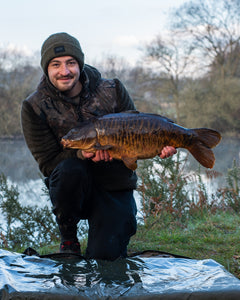 New Nash vid: UK Road Trip
Alan Blair, Oli Davies, Alfie Willingale and Henry Lennon were desperate for a road trip carp fishing adventure after a winter of being in lockdown. As soon as night fishing was allowed again and travel restrictions were relaxed, the boys headed out on a journey across the country in the search of some big UK carp. The venues they visited ranged from day ticket lakes, exclusive hire venues and syndicates, demanding varying angling methods in order to be successful in the pursuit for their quarry!
Join the Nash Team as they embark on an adventure across the United Kingdom, hitting 6 venues in the space of 10 days and catching multiple impressive carp along the way! 
---