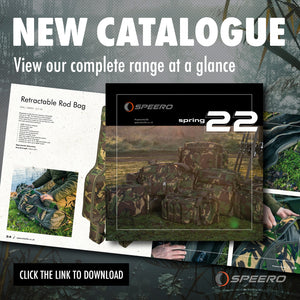 New Speero catalogue & distribution
Our friends over at Speero - yes the sick brand we've done the flecktarn collab with last year - have got a new 2022 catalogue, check it out here!
Also, it came to our attention that the quality brand is now being distributed by Gardner Tackle.
PS Nearly all MC x Speero collab items are sold out and not coming back as this was a limited edition. Let us know if we should do more collabs together!
Our editor Gio repping Speero waterproofs over in France last Feb.
---