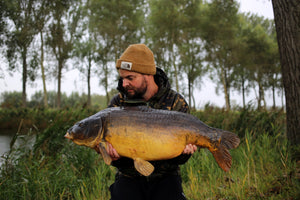 No shipments possible until end of next week BUT free stuff and shirt with orders!
We've left today for magazine work and features, after which we finally go fishing for a week. First time since mid September that is... We plan to go to a couple of public lakes in France and cannot wait to be sitting behind the rods again. 
That means we're not able to ship out your orders from today on, until next week Saturday/Sunday, we're sorry and hope you understand. To compensate this all orders will get extra freebies, orders over 75 euros (shipping excluded) will receive a free shirt of our choice!
PS The missus is home and my dad will come round to check on small orders, but bigger orders will have to be done by myself.
Gio #KOTF
---