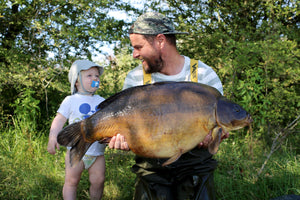 No shipments webstore second part of this week, we're sorry!
As you will know this Fri-Sun we are attending Carp Den Bosch with our magazine and merch. We are loading the vans tomorrow, meaning that today really is the last day we can ship out this week.
However, it's still possible to order from the site. All orders made during this week will receive a bunch of extra stickers, orders over 75 euros (shipping excluded) will receive a free shirt of our choice on top!
We also have loads of messages and emails waiting, but atm there's just not enough hours in a day to do all the show preps, orders on the site, and other work. Hope you understand! X
---