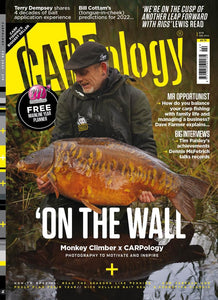 Raphael Gasser wins first MC x CARPology On The Wall print collab
The latest issue of CARPology is out now. Not only sporting a cover we shot ourselves but also including our first ever On The Wall instalment to celebrate art and photography from the UK, Europe and hopefully beyond.
Per instalment there's a winner who gets a special made On The Wall collab shirt and this one goes out to Raphael Gasser with his amazing snowcarp.
We are now already taking new submissions on onthewall@monkeyclimber.be
Deadline is March 10th, 2022
---