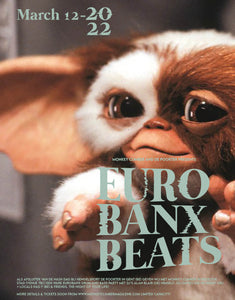 Save the date - Party with us & Alan Blair on March 12, 2022
On March 12th, 2022 we're throwing a true Eurobanx party in Ghent, Belgium with dj's Alan Blair, Oli Davies, Reedy, DJ Fine, Nas-T & friends. The party of your lifetime, not to be missed! Limited capacity.
Venue to be confirmed asap, after which ticket sales will start. 
Keep an eye on our social media platforms for more info and join this event page on Facebook:
---