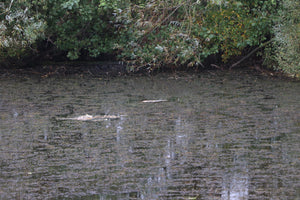 Spettekraai: don't let them ALL die!
As we speak a major fish kill is taking place over at the Spettekraai, an iconic public Scheldt meander where once the likes of Alijn Danau hunted for prolific Belgian carp. Authorities have been informed by this fish kill six weeks ago already, and nothing has been done. 
Judging from the pics we received from two of our readers, the once idyllic place seems to be choked with weed, water levels dropped to 70 centimeters only, numerous cadavers are floating on the surface, with still living carp in between.
We would like to ask authorities to take action now! Our two readers started removing loads of weed in their freetime but we believe authorities need to put oxygen into the place now and/or maybe overthink removing the fish that are still alive to other places nearby. If nothing happens, they will all die...
---