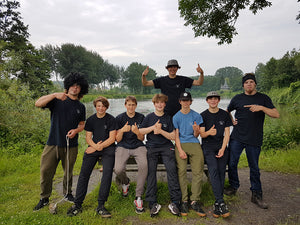 Supporting the Kortemark Young Guns
The other week our friends and readers Jeffrey Benoot and Nick Clauw did a proper youth training weekend at the Kortemark railway pit. 
We supported the bunch with a one-off Young Gun t shirt, magazine and sticker pack each. 
Big smile on our faces here at the MC HQ to see the kids reppin'!
#monkeyclimber
#doingitforthekids
---
2 comments