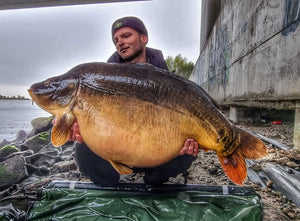 Ted Roelvink wins our 200 euros Angling Direct competition
Dutch angler and MC follower Ted Roelvink is the lucky winner of our 200 euros Angling Direct x One More Cast competition from last week. Congratz dude!
We've interviewed One More Cast's founder Ali Hamidi recently as well, and as soon the interview is published on here we'll do another 250 euros OMC competition on our socials. Keep your eyes peeled!
---