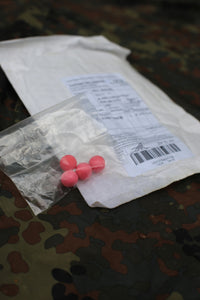 The most expensive pop ups ever!
The most expensive pop up samples 
 Thanks to Brexit these four pop ups cost us nearly 20 euros custom taxes to get into Belgium. "They better be good then," a good friend told us. And yes, they are lush. Old school spice recipe by our friends over at 
CC Moore & Co Ltd
. Usually we do a pop up collab each year for the Zwolle shows but with no shows in the past two years we decided to do a collab for our webstore instead. Coming soon!
---