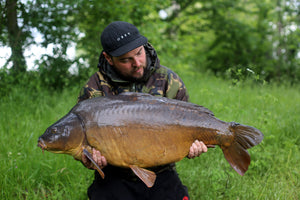 We're not shipping out until the end of August
Since the start of Covid we've been extremely busy thanks to your massive support all over Europe and beyond. Personally I only took one week off this year for some public adventure in Paris but haven't had any time off with the family yet. 
That's why we will not ship anything out for the rest of the month. Under current travel restrictions we might as well stay home but still we won't be working in the next 14 day period, spend some time with the 4 year old at home, hope you understand. 
Anyone who orders in the second part of August will automatically receive a free MC gadget of our choice, orders over 100 euros will even get an unreleased No Fame shirt for free!
X
Gio & Eve & Loki
---
2 comments