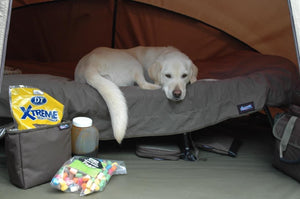 £1.800 raised for Lucy's Bowl Fundraiser for Guide Dogs
Over the past few days our friend Les Bowers ran an exclusive charity auction for 48hrs on our syndicate lake. We cannot thank all of you for going completely mad for this, very humbled! The winning bid went no less than £1.800 which is simply mindblowing knowing that one single guide dog costs approx. £5.000. 
Depending on Covid we might make it ourselves to the Lucy's Bowl event at Wraysbury this Summer, but don't want to promise anything. In any way, we'll support it fully in other ways than just this auction. Together with trustees Dean Lloyd and Keith Sykes we came up with a mega idea for later this year!
OVERVIEW OF MONEY WE HELPED RAISING FOR DIFFERENT CAUSES
There's quite a few over the past decade which we never really recorded, so from now on we would like to do so on here with every charity blog post we do:
4.000 GBP for Mikey's Wish (2021)
1.800 GBP for Lucy's Bowl (2021)
---
1 comment