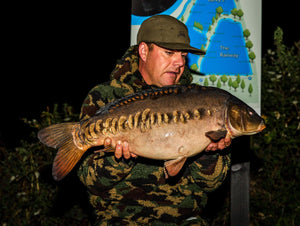 £600 out of a £8,735.00 total raised for The Men's Mind Project
As you know, at Monkey Climber we always try to give something back to this scene and the outside world. So when Solar's Jake Anderson contacted us to help out with this one, we immediately decided to give away 48hrs on our syndicate which helped raising £600 out of a £8,735.00 total for The Men's Mind Project.
We just received a very kind thank you email from the organisers which we want to share with you:
"Dear #noteam at Monkey Climber, 
We wanted to get in touch to thank you personally for supporting the first annual event at SWS Fisheries, The Match.
This year we hosted the event over two of our waters, The Railway & Larky 2. Fishing was tough, with 6 carp landed to just under 45lbs.
With your support, we managed to raise a total of £8,735.00 which is being pledged to The Men's Mind Project, a non-profit organisation who support men who are struggling with mental health/illness.
https://themensmindproject.org/
To date, this is the most amount of money which has ever been raised for the group. Your kind donation of a 48hr guest ticket for 2 anglers generated £600 in a sealed bid at the start of the raffle!
So you know where the money is being spent, it will fund the rent on the premises they hire for their Monday nightdrop in sessions for 1 year, assist towards opening another drop in centre, and will put between 20 to 30 men through 6 sessions of counselling. 
We simply could not have done this without our generous sponsors, we can't thank you enough.
Best wishes,
Aidan, Matt & the team at The Men's Mind Project"
---